Why choose an IT consulting company? IT plays a vital role in all aspects of businesses and acts as one of the driving forces of their business evolution, so more and more firms understand that they need to focus more on technological development. To serve this demand, Capital Techies an IT consulting company in Washington DC have emerged, providing various services to clients. What business benefits can you reap from hiring IT consulting firms? How could you select the consulting company that best serves your needs? Let's figure it out in the following article.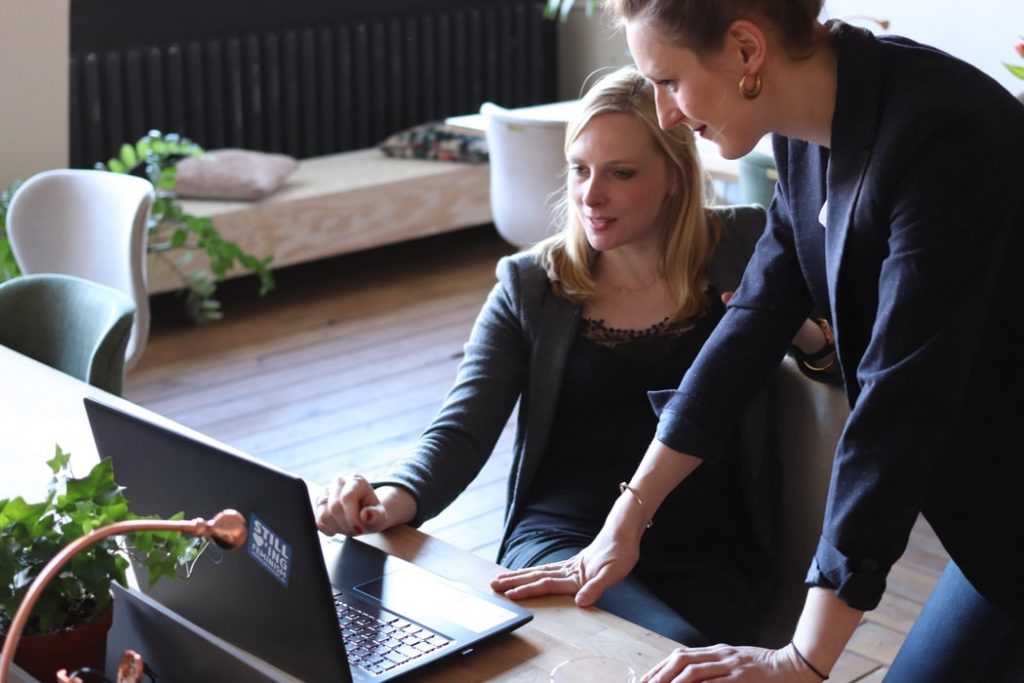 What is an IT consulting firms and consultants?
An IT consulting firm is a company that provides business consulting services to help clients deal with IT-related problems. These services can range from network analytics assistance, and cloud services to cyber-security, and managed IT solutions. However, most IT-consulting companies major in a relatively narrow IT field and employ expert IT consultants.
Typically, IT companies hire consultants who possess specialized skills and knowledge in a particular field. They could take a high-level view of your business weaknesses and give recommendations to improve them. In IT, the suggestions are often about which software and systems to use. Besides, a technology consultant specializing in your company's systems' regular maintenance could provide you with managed IT services.
The 5 Reasons Why Choose an It Consulting Company
1. Time and cost reduction
As said above, IT consulting companies could deeply understand the IT problems within your business and give recommendations in line with what you are seeking. Hence, in most cases, looking for an IT consulting company instead of developing your in-house mid-level IT team will help you promptly address your IT problems and save a great deal of money.
Additionally, when your business uses services from an IT consulting company, you can also save on taxes and overhead expenses. This is because you can decide whether to pay by the project or per hour. This flexibility in payment could give you peace of mind in terms of time and cost reduction.
2. Experience and expertise
One of the reasons why companies should hire IT consulting companies is that they hire IT consultants and developers who have in-depth knowledge of different IT domains. Their specialized skill sets will help you know how to keep up with the most effective technology and the latest trend in the current IT industry, contributing to realizing your business goal.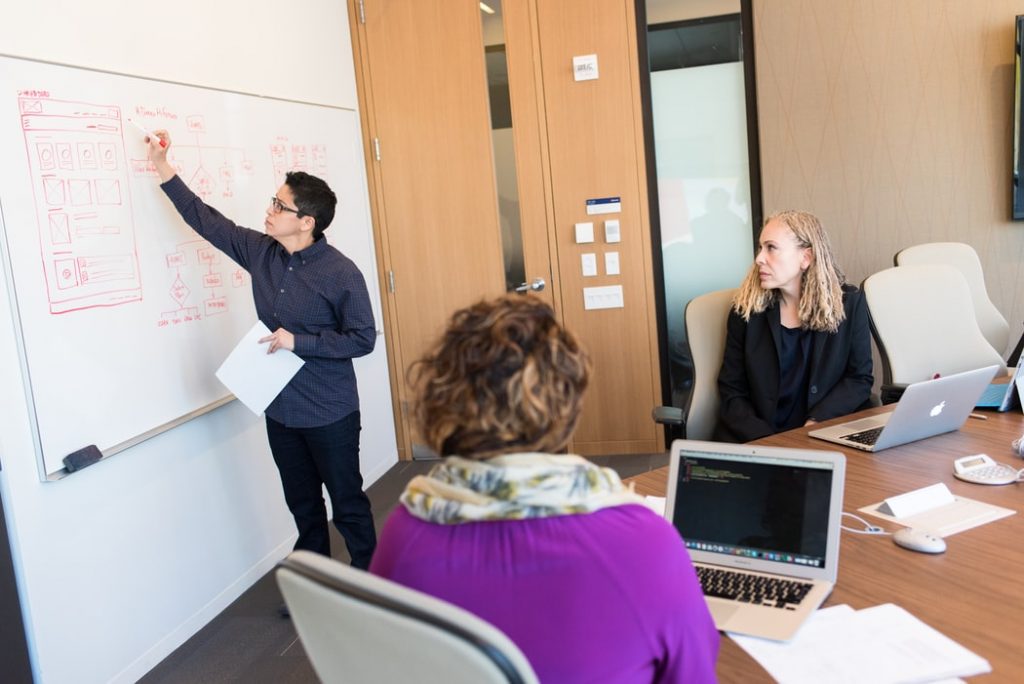 Moreover, a consulting company gives you advice and solutions from an outsider's perspective, which is very different from yours. This helps you avoid subjective decisions and see things more clearly, facilitating the evolution of your business. For example, in communications, expert input is pivotal, especially to those less focused on telecom processes.
3. Great productivity improvement that why choose an IT consulting company?
Technology has helped improve business productivity by giving your employees opportunities to collaborate, communicate, and share knowledge day to day, enabling them to innovate and work more effectively. However, your internal staff productivity can be improved more significantly with suitable implementation and maintenance of this complex technology.
For example, messenger and Whatsapp chatbots have reduced company employees' manual tasks of interacting with their customers. However, these systems' best practices are affected by how you plan, implement, and maintain them, which IT consulting services could help you. Therefore, if you want to improve your employee productivity, you need an IT consulting company.
4. Time for core job functions
In general, people do not like to complete tasks that are not their responsibilities and job functions. Moreover, almost everyone does their best when they concentrate on their primary duties. Therefore, there is a real opportunity cost when non-IT professionals have to put a lot of time and effort into dealing with IT and other related problems.
However, it is not such a headache for these professionals to find solutions, implement new technologies, and fix IT-related problems thanks to an IT-consulting company. Hence, they just need to focus on their job duties, work more productively, and bring more benefits to their companies.
5. Employee retainment and attraction
Employees are keen on working in an ideal working environment where computers are up and running. They want to work with timely technologies that enable them to exceed rather than just meet their expectations. Thus, constant downtime and several IT problems could be extremely disappointing and might drive your full-time employees to quit their jobs or work less productively in general.
Therefore, it is crucial to keep your internal staff satisfied with your company's working environment and even attract more talents. IT-consulting firms could enable you to realize this by implementing the right solutions to your IT problems. Hence, you can retain your employees from "moving to the company next door" with timely technologies and offering what they like.
The 4 Tips for Selecting the Right It Consulting Firms
You have known some reasons organizations hire consultants and IT consulting companies. And your company is looking for a consulting company. But how to know which company is most suitable for your requirements? It would not be such a difficult decision to make if you read some of our tips below.
1. Define your needs and budget
Before starting shopping around to find an IT-consulting firm, you should know what IT services your companies currently need. And what projects or functionality you may need in the near future. A clear understanding of the skill sets required will make it easier for you to pick a suitable consulting firm. Because IT consulting service companies work in specific IT fields.
Additionally, you need to think beforehand about your budget or how much your company could invest in IT solutions. A realistic budget quote will provide your IT consulting service companies with a clear idea of available funds when they plan IT solutions for you. If your consulting company appears to be doubtful about working within your budget, you may need to seek a different one.
2. Investigate the company's experience
What experience do the potential IT-consulting companies possess, which attracts you to select their services? You ought to look into the company's performance in some projects they have joined in. Especially the similar ones to those of your company, so you could figure out the skills that make a particular consulting firm more suitable than the others for your specific projects or requirements.
Usually, you could read the work summaries that many IT-consulting companies include in their sales literature and on their websites. Reading them is an easy way to investigate their work histories. Thanks to a detailed list of their consulting past projects! It is easier for you to determine which consulting firm has the practical and most suitable experience for your specific needs.
3. Ask for previous clients' references
Another thing that you should do when choosing IT-consulting service companies is to look at these company references. You could know something about the company's experience and its prowess with different projects. However, it is not nearly enough to accurately assess your potential company.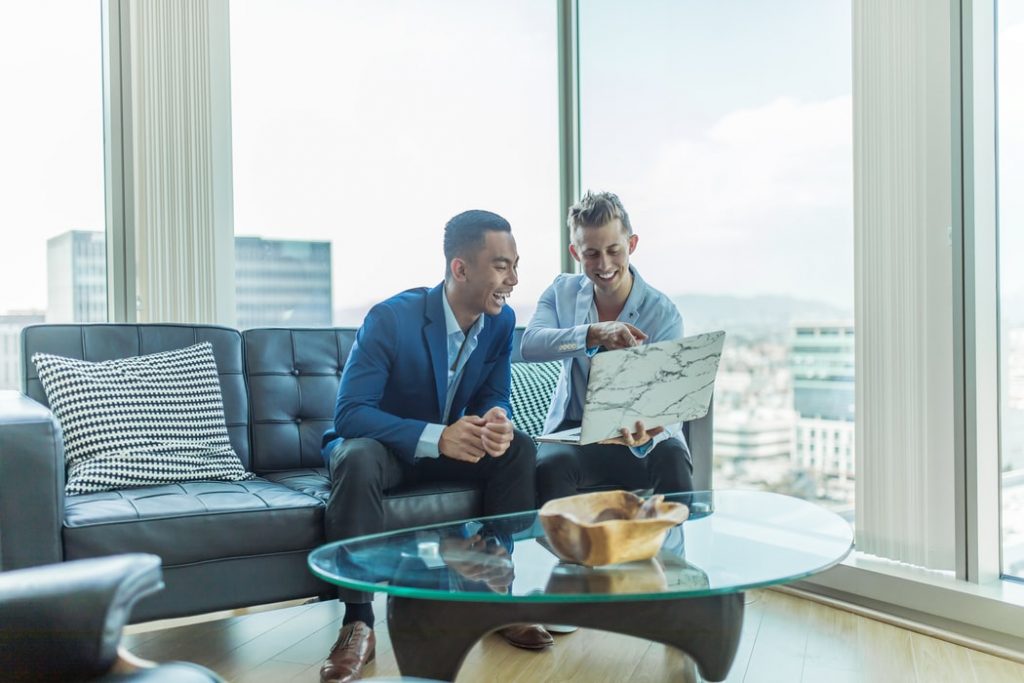 Thus, you could ask some businesses for a chance. And you can talk with two or three of their previous clients to achieve more understanding. Asking these clients some questions related to their overall satisfaction with the consulting service, the supplied materials quality, and the project implementation. Or the company's understanding level of markets and business issues, etc. That may help you a lot when you make up your mind.
Recommended reading: Top 7 Best Software Outsourcing Companies in 2022
4. Think over the price
For most businesses, particularly small ones, the cost is an essential criterion when seeking an IT-consulting service. Even though you had better stick to your budget, you could consider the consulting firm's capabilities. Your project's scope, the method of financing, etc… In other words, think about what you could receive for the money you pay.
Typically, IT consulting companies advertising a low rate might end up costing you more if they cannot cope with your problems effectively or do not offer good customer service. Therefore, you can be better off paying more to hire an experienced company with an excellent reputation that could provide you with high-quality consulting services.
The Final Thought
In a nutshell, IT consulting companies provide you with expert consulting services. Keeping abreast of the current digital transformation and contributing to your business growth by enhancing your employee productivity and commitment. Hopefully, our article has helped you know more about why choose Capital Techies, an IT consulting company and learn some tips to pick the one that best serves your needs.